Contractors Builders Risk Insurance
Ai Builders Risk Insurance Program provides solutions for any insured financial losses that may occur during a construction project caused by delays such as weather, accidents, or fires.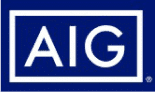 What is

Builders Risk Insurance?
The Builders Risk coverage extends for all parties who may have an insurable interest in a construction project; including the Owner, General Contractors or Subcontractors to the maximum insurable amount included in the policy.
Most Homeowner Insurance policies do not cover risks that may arise from large construction or renovation projects. Fortunately, Ai Builders Risk Insurance Program understands your needs and covers property used in the course of construction, installation and repair such as:
Builders Risk Insurance can be included within your General Liability Insurance Program.

Our General Liability policies have flexibility in providing coverage on named perils and other project-specific risks such as third-party property damage or bodily harm.
Please contact an Expert to find the best possible coverage for you!
Wrap-Up
Liability Insurance
Similarly, the Wrap-Up Liability Insurance policy coverage extends to all Contractors and Subcontractors working on a project. The coverage is site-specific and will extend to the Project Owner, Project Manager, General Contractor, and the Subcontractors working on behalf of the General Contractor.
Additionally, wrap-up liability coverage will not affect the Contracting Companies General Liability Policy but instead is a separate policy that protects the company from claims or losses during the insured project. This policy is advantageous for projects that are classified as high risk.
Ai Builders Risk Insurance will help protect you and all parties involved from any financial losses caused by construction hazards.
Contact an Ai Builders Risk Insurance Specialist to find the best possible coverage for you!
Do You Need

Contractors Insurance?
If you manage a business that provides materials or a service to complete a job, you are in need of Contractors Insurance. Below is a list of typical Contractors, click on the links below to learn more:

I really enjoy the opportunity to work with Edwin Little. He is being so supportive, helpful, efficient and always quick to response. Without his support, we as a new company, would not have achieved what we have had today.
I'm a sole proprietor, and I've done business with Affinity Insurance for 5 or 6 years now. I've always been very impressed by their friendly and helpful customer service. I'd heartily recommend them to my network