Excavation Contractor Insurance
Excavation Contractors utilize heavy machinery to prepare sites for under or above-ground construction. Through Excavation Insurance Ai will protect you from the variety of liability exposures that may arise during this process.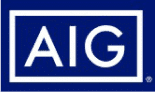 Excavation involves utilizing heavy machinery to prepare sites for under and above-ground construction. Excavation is the foundation of most projects including mining, construction, and environmental restoration, as it assists in the preparation of the site. An Excavation Contractor deals with both the private and public sectors.
Excavation begins by surveying the site to assess any risks involved with digging, trenching, and dredging. Once a survey of the site to be excavated has been established, contractors can begin the work.
What Are My

Excavation Risks?
Excavator Operators deal with a multitude of risks as Contractors encounter dangerous environments on a daily basis. The following all pose as a high liability exposure:
Regardless of the precautionary measures, one takes to ensure workplace safety, sometimes accidents can happen. Excavation Contractors require significant insurance coverage. Protecting your business and your employees is our top priority.
Insurance For

Excavation Contractors
Ai Excavation and Site Work Liability Insurance can cover all facets of your Excavating Contractor
company including:
There are countless liability risks Excavation Contractors face while completing their tasks on the job site. The Ai Excavation and Site Work Liability Insurance Program will protect your business from a wide range of Property Damage and Personal Injury liability exposure.
Contact an Ai Excavation Contractor's Insurance Specialist to find the best possible coverage for you!

I really enjoy the opportunity to work with Edwin Little. He is being so supportive, helpful, efficient and always quick to response. Without his support, we as a new company, would not have achieved what we have had today.
I'm a sole proprietor, and I've done business with Affinity Insurance for 5 or 6 years now. I've always been very impressed by their friendly and helpful customer service. I'd heartily recommend them to my network