Environmental Remediation Contractor Insurance
The Ai Environmental Remediation Insurance will protect contractors from liability exposure that arises from property damage or personal injury.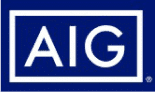 What Is

Environmental Remediation?
Over the years, land and water have become contaminated with pollutants released through industrial activities, the utilization of pesticides, and accidents. Environmental Remediation Contractors (ERC) remove contaminants and pollutants from land and buildings deemed unsafe to use.
ERC's are responsible for the safe removal of these contaminants and pollutants to ensure the restoration of the environment as well as for the health and well-being of others.
In order to remove the contaminants safely, ERC's begin the remediation process. The remediation process varies based on the polluted sites. Generally, the site is examined to understand the type and cause of the
contaminants. Next, the contractor begins the remediation process. If the remediation is done incorrectly and there is damage to third-party property the liability settlement amounts can be very large.
Environmental Remediation Contractors are then at risk of liability exposure from property damage or personal injury from a third-party.
Insurance For

Environmental Contractors
There are countless liability risks Environmental Remediation Contractors face while in the process of Building and Soil Pollutant Remediation. The Ai Environmental Remediation Contractor Liability Insurance program will protect you and your business from a wide range of Property Damage and Personal Injury liability exposure.
The Ai Environmental Remediation Contractors Insurance Program will cover all facets of your Environmental Remediation Contracting business including:
Ai Environmental Remediation Insurance Program will accommodate your every need. We are confident our Insurance Advocates will help protect your business and provide you with the security you need.
Contact an Ai Environmental Contractor's Insurance Specialist to find the best possible coverage for you!

I really enjoy the opportunity to work with Edwin Little. He is being so supportive, helpful, efficient and always quick to response. Without his support, we as a new company, would not have achieved what we have had today.
I'm a sole proprietor, and I've done business with Affinity Insurance for 5 or 6 years now. I've always been very impressed by their friendly and helpful customer service. I'd heartily recommend them to my network