Asbestos Contractor Insurance
One of the top ten health and safety risks within the construction industry is asbestos. To protect yourself and your employees the Asbestos Insurance Program assists with Property Damage and Personal Injury Liability exposure.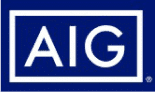 Asbestos is an organic mineral that can be found in many products including insulation materials, roofing, attics, and flooring. However, it is difficult to identify as it is odourless due to its fine particulate nature, it is almost invisible to the naked eye. The best way to identify asbestos is through chemical testing.
Generally, asbestos is harmless if left untouched, but unintentional disturbance and the asbestos removal process can cause particle exposure to third-party individuals, as well as to you and your employees.
Asbestos exposure can lead to deadly lung cancers including mesothelioma and asbestosis. Asbestos liability amounts are on the rise worldwide. The number of deaths attributed to Asbestos related illnesses has not decreased in the US and has remained consistent in Canada following a quick increase over the last 20 years.
An insurance industry data centre, A.M. Best, recently increased its estimates of future asbestos-related losses. US property and casualty Insurers are expecting third-party liability costs to increase by 18%, with the total estimated amount of $100 billion.
Insurance For

Asbestos Contractors
Ai continuously works with our panel of insurers to ensure the Ai Asbestos Insurance program is positioned at the forefront of the Asbestos Management Sector. Our dedicated team of risk managers ensures that your needs will be promptly addressed and to your satisfaction.
Ai Asbestos Insurance Program can cover all facets of your abatement company including:
Protecting your business and your employees is our top priority. When an accidental asbestos exposure or release occurs the liability settlement amounts can be costly. There are countless liability risks Asbestos Contractors face while in the process of Asbestos Abatement and Asbestos Handling.
The Ai Asbestos Contractor Liability Insurance program will protect your business from a wide range of Property Damage and Personal Injury liability exposure.
Contact an Ai Asbestos Contractor's Insurance Specialist to find the best possible coverage for you!

I really enjoy the opportunity to work with Edwin Little. He is being so supportive, helpful, efficient and always quick to response. Without his support, we as a new company, would not have achieved what we have had today.
I'm a sole proprietor, and I've done business with Affinity Insurance for 5 or 6 years now. I've always been very impressed by their friendly and helpful customer service. I'd heartily recommend them to my network