Commercial Fleet Insurance
Ai Fleet Insurance offers practical solutions to your business needs. It covers the unique everyday risks your company may face in transportation.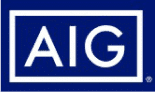 Fleet insurance offers General Contractors the coverage they need to eliminate liability exposure concerning their fleet of vehicles. As contractors use these vehicles on a daily basis to travel to and from job sites, multiple times a day, there are increased risks.
Some workers and Subcontractors may be expected to provide their own vehicles for transportation of materials, personnel, and equipment to and from work sites. If company employees or Subcontractors are using their own vehicles, non-owned vehicle exposure will exist.
After all these vehicles are at the forefront of driving your business and growth.
Without insurance, you are at risk of losing business and financial income due to unforeseen circumstances. For example, when a client needs assistance, and you do not have a vehicle for transportation, you are not able to service your client's needs.
To protect yourself against those risks the Ai Fleet Insurance Company will assist you every step of the way.
Wrap-Up
Liability Insurance
Ai Fleet Insurance is a comprehensive program that will offer practical solutions to your business needs. The utilization of our comprehensive policy will allow for reduced policy premium costs through the reduction of administration costs.
It is difficult to keep track of each vehicle, but with our Fleet insurance company, you know you are insured against any obstacle or accident that may take place.
Ai Fleet Insurance Program is tailored to the unique challenges of your General Contracting Company. Through our proactive risk management system and Commercial Fleet Insurance, we will assist your company in identifying the everyday risks your company may face, create ways to mitigate against these risks, and continually monitor implemented risk management techniques.
Through Ai Commercial Fleet Insurance Company you will be able to protect your fleet from everyday risks and liability exposures.
Please contact an Expert to find the best possible coverage for you!
Do You Need

Contractors Insurance?
If you manage a business that provides materials or a service to complete a job, you are in need of Contractors Insurance. Below is a list of typical Contractors, click on the links below to learn more:

I really enjoy the opportunity to work with Edwin Little. He is being so supportive, helpful, efficient and always quick to response. Without his support, we as a new company, would not have achieved what we have had today.
I'm a sole proprietor, and I've done business with Affinity Insurance for 5 or 6 years now. I've always been very impressed by their friendly and helpful customer service. I'd heartily recommend them to my network