Landscaping Contractors Insurance
Landscape Contractors can experience a significant General Liability exposure arising out of the construction and continuous maintenance of a client's premises.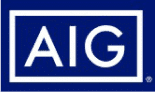 Landscape Contractors create, build, and maintain customized landscapes for residential and commercial customers. They utilize a combination of softscape landscaping (grass, flowers, shrubbery, trees, and other naturally occurring elements) and hardscape landscaping (stones, rocks, patios, and driveways).
A Landscape Contractor can beautify, modernize, and increase the utilization of an area. Landscape Contractors also perform lawn care, irrigation installation, and weed control
Landscape Contractor's
Liability Exposures
Landscape Contractors are at risk of liability exposures at their worksite when they start, are in the building process and when they complete a project. The worksite can have increased exposure due to the operation of landscaping machinery during construction and maintenance. Issues such as incorrect backfilling, utility installation techniques and other activities may cause soil erosion causing slope deterioration and building foundation issues.
Other liability exposures include:
Although it may seem like you have taken appropriate precautions to protect yourself, employees, and clients from liability exposures, unforeseen circumstances may occur.
For example, while digging an employee may damage the utility system underground, or equipment can malfunction and cause serious property damage.
With the introduction of the Ai Landscape Insurance Program, contractors will have no difficulty dealing with liability exposure claims.
Insurance For

Landscape Contractors
Ai experts can help you to build a custom Landscaping Contractors Insurance policy to assure you are fully protected. We can arrange competitive insurance for all aspects of landscaping.
Whether you run a team of landscaping crews or you are self-employed, we can find you the appropriate coverage. With Ai, your business and employees will be protected from potential liability exposures.
Contact an Ai Landscape Contractor's Insurance Specialist to find the best possible coverage for you!

I really enjoy the opportunity to work with Edwin Little. He is being so supportive, helpful, efficient and always quick to response. Without his support, we as a new company, would not have achieved what we have had today.
I'm a sole proprietor, and I've done business with Affinity Insurance for 5 or 6 years now. I've always been very impressed by their friendly and helpful customer service. I'd heartily recommend them to my network