Geothermal Contractor Insurance
Geothermal Contractors Insurance offers coverage for general liability exposures that may occur during the installation of a geothermal plant.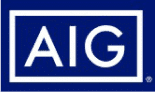 What Is

Geothermal Contracting?
Geothermal Contractors plan, install, maintain and repair geothermal piping, geothermal pumps and supporting equipment. Utilizing schematics and environmental assessments, Geothermal Contractors perform their services in remote and urban locations for residential, commercial and industrial customers.
Geothermal systems are installed underground, water is pumped through piping into the ground, the water is heated by the earth's crust and returned to the surface where the heat is extracted from the water by the Geothermal pump. The heat is then used to either heat a property or to create electricity.
Geothermal Contractor's Risk
Geothermal Contractors will experience moderate General Liability exposure as there is an increased opportunity for damage or injury arising out of the product installation and build.
In particular, drilling for these systems may cause ground collapse, small earthquakes or gas emission. Additionally, the equipment can malfunction that can lead to a faulty installation or personal injury.
Geothermal Insurance helps protect Contractors from liability exposure that may occur during the Geothermal Installation process.
Insurance For

Geothermal Contractors
Ai Geothermal Insurance covers all facets of your Geothermal Contracting Company, including:
Ai will assist you in protecting your business from liability exposures such as property damage, third party personal injury, and other bodily harm.
Contact an Ai Geothermal Contractor's Insurance Specialist to find the best possible coverage for you!

I really enjoy the opportunity to work with Edwin Little. He is being so supportive, helpful, efficient and always quick to response. Without his support, we as a new company, would not have achieved what we have had today.
I'm a sole proprietor, and I've done business with Affinity Insurance for 5 or 6 years now. I've always been very impressed by their friendly and helpful customer service. I'd heartily recommend them to my network