Heavy Equipment Contractor Insurance
The Ai Heavy Equipment Operators Insurance Program will design a coverage plan to meet your business's individual and unique need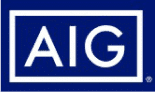 Heavy Equipment Operators


Contractors Risks
Heavy Equipment Operators operate a wide range of equipment across a wide range of industries. From snow removal to road construction, Heavy Equipment Operators perform a variety of tasks in the public and private sectors.
Heavy Equipment Operators will experience a significant general liability exposure, arising out of the operation, storage, and movement of equipment.
The equipment involved is highly specialized and normally over-sized in nature. The machinery characteristics can pose a liability hazard, as this machinery is operated in the public sector. Other common liability claims include:
These are just some of the liability claims that Heavy Equipment Operators face during their business operations. Without proper protection, Operators may experience large financial loss and loss of business.
Ai experts can help you to build custom insurance policies to assure you are fully protected. We can arrange competitive insurance for all aspects of your Heavy Equipment Operator Company. So whether you run a team of equipment operators or you are self-employed, we can find you the appropriate coverage.
Contact an Ai Heavy Equipment Contractor's Insurance Specialist to find the best possible coverage for you!

I really enjoy the opportunity to work with Edwin Little. He is being so supportive, helpful, efficient and always quick to response. Without his support, we as a new company, would not have achieved what we have had today.
I'm a sole proprietor, and I've done business with Affinity Insurance for 5 or 6 years now. I've always been very impressed by their friendly and helpful customer service. I'd heartily recommend them to my network