Concrete Contractor Insurance
Concrete Contractors Insurance faces a liability risk due to the location and work activity associated with the pouring, refinish, and removal of concrete.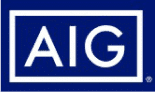 Concrete Contractors

Liability Exposures
Concrete is the critical foundation of most construction ventures. As a Concrete Contractor, you change raw materials into finished goods, working in either busy locations or in excavated areas. This process involves concrete pouring, removal, etching, finishing, and refinishing.
However, the use and transportation of large equipment within concrete worksites can result in the possibility of property damage or personal injury. Not to mention, the oversized machinery used in concrete applications can cause visibility-related injury and fatalities. As a result, Concrete Contractors should effectively protect themselves from liability risks through Concrete Insurance.
Other risks that Concrete Contractors may be subjected to in construction sites are:
To elaborate, injury and accident claims can either arise from within the company, other subcontractors, or third parties. Moreover, property damage can occur from the time the project has begun until after it has been completed.
In some cases, concrete operations may damage the structure at the construction site after the concrete work has been completed. This will leave Concrete Contractors responsible to pay any outstanding liability fees.
Insurance For

Concrete Contractors
Protecting your business and your employees is our top priority. When an accident occurs on a Concrete Contracting site they are usually severe with high liability settlement amounts.
Ai Concrete Insurance program is able to cover all facets of your contracting company including:
Ai Concrete Insurance Program will assist you in dealing with injury claims, product claims, and more.
Contact an Ai Concrete Contractor's Insurance Specialist to find the best possible coverage for you!

I really enjoy the opportunity to work with Edwin Little. He is being so supportive, helpful, efficient and always quick to response. Without his support, we as a new company, would not have achieved what we have had today.
I'm a sole proprietor, and I've done business with Affinity Insurance for 5 or 6 years now. I've always been very impressed by their friendly and helpful customer service. I'd heartily recommend them to my network